Happy Friday! This week I had the pleasure of encountering several new (and rediscovering a few old) products. So much pleasure that they're what I'm High 5-ing about this week!
1.
Aristry Microdermabrasion Kit
- Back in the day, like 5+ years ago, I was an Amway IBO, I loved their products but working the business just wasn't for me. My best friends are still IBOS and they're actually very successful at it, because of that I'm still a lover of the quality products they have to offer. This week I rediscovered this kit! It left my dull wintery skin so soft and smooth, I felt and looked more refreshed than I have in forever. The price is reasonable and it lasts forever. If you're looking to try an at home microdermabrasion kit, try this one!
2.
Torrid Jeans
- I've shopped at Torrid on and off for years. I love that they have a more youthful selection of clothes as compared to Lane Bryant, but they're not so youthful that I look like I'm trying too hard. However, they're super expensive, so unless I'm given a gift card I don't shop there and I've never bought their jeans. For Christmas, I was given 2 blouses that just didn't fit me correctly and Sunday was my first trip to the mall since before the holidays. I returned the blouses and bought my very first pair of Torrid Skinny jeans. Holy cow are they worth the prize. They fit perfectly! They're made beautifully. I truely believe I'll have these jeans for quite a while. If you're a plus sized girl and need a good, solid pair of jeans, go to Torrid, now! (I suck at taking pictures of myself so here is a pic from their site.)
3.
Olay In-Shower Body Lotion
- I've been so dry this winter, as I'm sure you all have been too! I needed something more than a moisturizing body wash and body lotion regimine. While flipping through websites I came across an old article from Cosmo (I'm sorry I didn't save the link) which recommended this product. I tried it and I've never been happier. I'm still dry, nothing is an instant fix, but my skin has improved so much in a very short period of time. My elbows have improved the most, they were literally cracking open before!
4.
Limited Edition Oreos
- Jim texted me this picture and I almost left work early I was so excited to try the new flavors of Oreos. I must admit the cookie dough was good but a bit too sweet, however the marshmellow was spot on. So, so yummy! Do yourself a favor and go get yourself as many packs as you can find now, before they're gone!
5.
Gluten Free Cake mixes!
I was responsible for my boss's birthday cake this week at work. About half of our office is gluten free for medical reasons so I had to make sure the cake was something everyone could enjoy. I found these beauties at the local grocery store and it was delicious! I made chocolate mousse as the filling and frosting, winning!!!! If you need to be gluten free or you just want to check it out, get to your grocery store and buy this, you will not be disappointed.
Have you tried anything new that you're in love with?
Have you rediscovered any old favorites lately?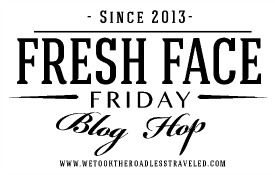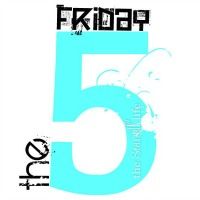 Have a fantastic weekend!

(*disclaimer* these are all products that I found and love. I have not been paid by any of these companies, and I have not reached out to any of these companies to let them know about these reviews.)